Well November is here, and it's time once again for the always popular chicken block lotto. This has become a tradition for the Mad Mod Quilt Guild, and it always brings out the competitive nature in many of our members!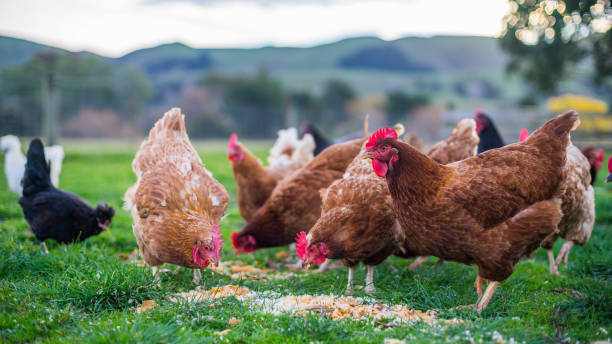 Originally posted on Quilty Love , It was designed by Vicki at Sew Inspired and there is a free tutorial from the designers website. You can find the tutorial HERE.
It's important to note that this block ends up 7″ x 8″ unfinished. For the fabric selections and guidelines we are going to follow the same rules as last time.
Low-volume fabric (print or solid, white or cream or lights) for the background
Yellow or orange for the beaks
Reddish for the combs (and you can make them any shape you want)
ANYTHING GOES for the chicken body fabric – the CRAZIER the BETTER!
These will be due at the December 9, 2021 meeting. For every block you make and register, you'll get one entry to win the whole lot … so the more blocks you make, the better your chances….but you can also make just one block and win the whole thing too! We will send an email out with a link to register your blocks and instructions on how to do so after the November meeting! Good cluck!!!